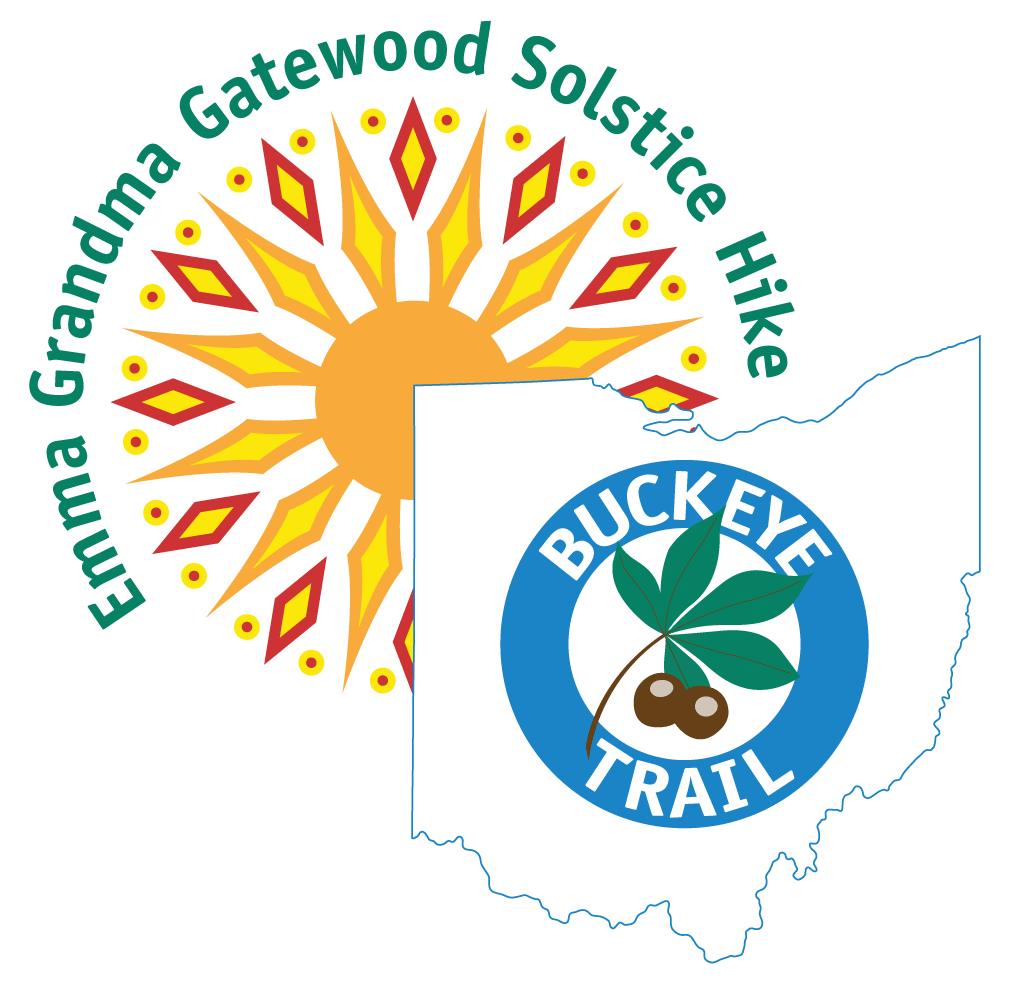 7th Annual 2016
E.G.G.S. HIKE
and CAMPOUT
E.G.G.S. Hike Finished!
This years E.G.G.S. Hike completed on Sunday June 19, 2016. What a difference a year makes. Last year it was rain and mud. This year was sunny, dry, and hot! The following is a little information about what this hike was all about. See you all next year!!
WHO: The Buckeye Trail Association in cooperation with the North Country Trail Association, Wayne National Forest, Little Cities of the Forest Collaborative, Sunday Creek Watershed Group, and Burr Oak State Park
WHAT: 4 hiking challenges consisting of 20, 40, 60, and 80 miles that need to be completed in 12, 24, 36, and 48 hours respectively
WHEN: Thursday, June 16th at 12pm–Sunday, June 19th at 1pm
WHERE: Burr Oak State Park and Wildcat Hollow Backpack Trail
WHY: To honor a founding member of the BTA and the first female to thru-hike the Appalachian Trail, Emma "Grandma" Gatewood, an Ohio native and long time advocate of ultra-light backpacking
VOLUNTEERS: Thank you to all our volunteers who are manning trail checkpoints,
assisting with registration, and helping with camping activities for any hikers bringing their family and little hikers to the event. Volunteers receive free meals from the BTA Chuckwagon and a free t-shirt.

Share the EGGS Poster with a friend!