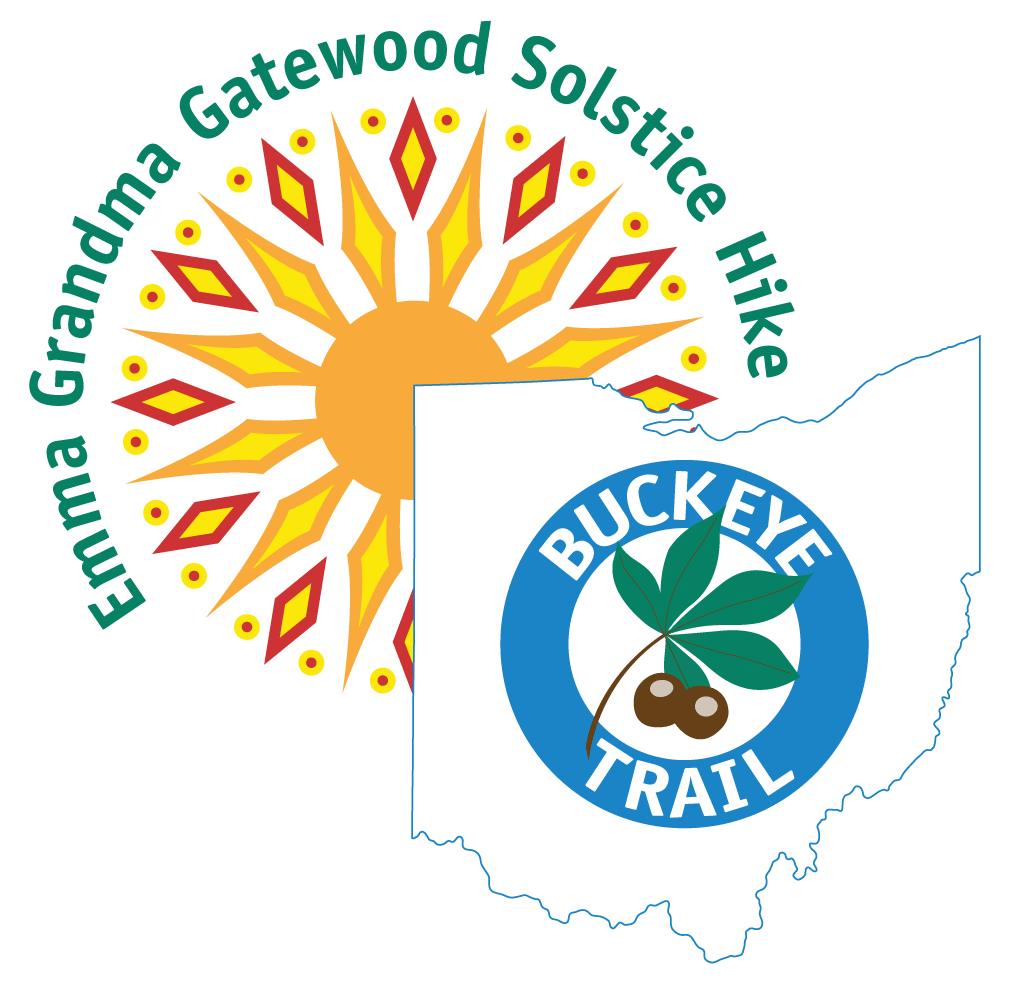 9th Annual 2018
E.G.G.S. HIKE
and CAMPOUT
2018 E.G.G.S. Hike
REGISTRATION NOW OPEN!
INDIVIDUAL REGISTRATION LINK: Click here to register online. Pay by credit card or PayPal.
GROUP REGISTRATION LINK: Click here to register online. Pay by credit card or PayPal.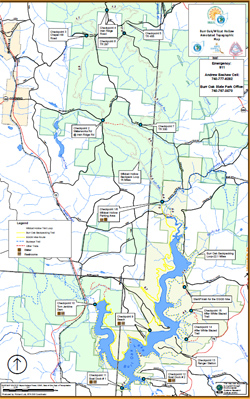 WHO: The Buckeye Trail Association in cooperation with the North Country Trail Association, Wayne National Forest, Little Cities of the Forest Collaborative, Sunday Creek Watershed Group, and Burr Oak State Park
WHAT: 5 hiking challenges consisting of 20 (day and night), 40, 60, and 80 miles that need to be completed in 12, 24, 36, and 48 hours respectively
WHEN: Thursday, June 21th at 12:00pm to Sunday, June 24th at 12:00pm
WHERE: Burr Oak State Park and Wildcat Hollow Backpack Trail
WHY: To honor a founding member of the BTA and the first female to thru-hike the Appalachian Trail, Emma "Grandma" Gatewood, an Ohio native and long time advocate of ultra-light backpacking
VOLUNTEER: We will be looking for volunteers to man trail checkpoints, assist with registration, and help with camping activities for any hikers bringing their family and little hikers to the event. Volunteers receive free meals from the BTA Chuckwagon and a free t-shirt.
COST:
Registration on-line:

Individual - $50 Includes an event t-shirt, camping, and much more.
Scout/Youth Groups: $100 - Includes event t-shirt for up to 4 adults (youth t-shirts available for $10 each), camping, and much more

Walk-in registration on the day of the event: $60
ALL registrants will receive a discounted membership to the BTA (transferable), an annotated topographical map, and a chance to earn the EGGS Hike patch.
PRE-REGISTER AND PAY ONLINE TO RECEIVE A

FREE T-SHIRT AND DISCOUNTED REGISTRATION!

Like EGGS Hike on Facebook
Follow EGGS Hike on Twitter: @eggshike
Share the

2018 EGGS Poster with a friend!